by pr-admin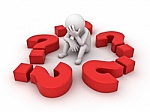 We were talking with a client prospect last week and that question just popped out of her mouth. She runs a creative consultancy. She wants media exposure (so does everyone!) to position her company, her products and services, and her firm's track record. And every one of the press releases she put out in the last year disappeared. It's even hard to find them on Google.
Here's what we told her.
*  With thousands of press releases issued every business day, it's easy to get lost in the crowd.
*  Her firm is much smaller than the real giants of her industry (and she's worked at them, too). So she needs to create a reason for the media to pay attention.
*  Speaking of the media, reporters and editors are busy, doing more with fewer resources. It's getting harder to catch their attention.
So is there no hope for her firm and other emerging companies?
No, not at all. You just need to give the media what they actually want. Here's how.
If you have data or research, you're ahead of the game. Data is valuable. This firm happens to have really solid, credible research, enough to fuel an aggressive media outreach campaign, supported but not replaced by press releases.
Strong point of view sells. This firm is focused on what real people feel about real issues and how it impacts marketing, advertising, social media and even politics. So the ability to convey what that all means to the media that writes about those subjects is a valuable asset.
Practice makes perfect. At the risk of sounding like your old piano teacher, that is a truth that can't be denied. How you write the press releases and other content matters. So does your approach to SEO. Creating content that moves easily across platforms, including social media, is also important.