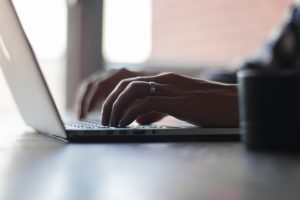 A hands-on communications toolkit that supports your marketing.
Strategic Counseling
We help companies tell their story at pivotal and game-changing moments. We assist clients in defining, executing and communicating their message. We work closely with senior executives to manage their organizations' most critical moments — from IPOs to new product launches, from sales to bankruptcy filings, from CEO transitions to key management hires, from business expansion to contraction.
Media Management
Because the media industry as a whole is under tremendous pressure – both economic and competitive – to do more with less . As a result, catching the attention of traditional media is tougher than it's ever been. Our media experts work with your team to position your story in the right way for the right audience through aggressive media outreach (local, consumer, trade and financial) as well as through blogs and other digital media.
Thought Leadership
Authoritative content is critical to brand management. It defines you. It explains how you approach your markets. And it supports your competitive positioning. Our team of content development experts works with your team to develop thought leadership content that can be cross-purposed by platform, whether website, marketing collateral, customer communications or industry Op-Eds.
Social Media
There are a lot of buzzwords out there about social media and PR. So let's cut to the chase. Social media is just another channel to use to talk with your key audiences. It really doesn't matter what kind of audience. But what makes social media work as a channel to communicate with your key audiences? Great content.
Marketing Support
Marketcom works with clients to develop communications initiatives that go beyond traditional media positioning to support their marketing through increased awareness of products, market leadership and brands. Tools include bylined articles, marketing collateral and speaking platforms.
Marketcom Public Relations